• Graf Zeppelin • Heinrich & Co. • LZ-127 • LZ-130 • Plate • Porcelain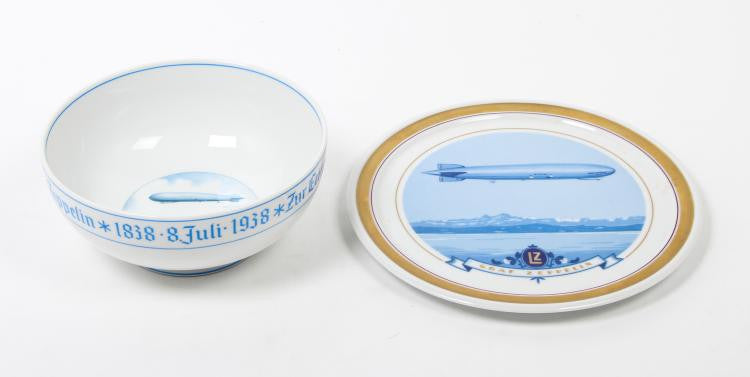 As a collector of zeppelin memorabilia, I'm really pleased to offer a couple of rare, original Graf Zeppelin items.  Several German porcelain companies made plates and other porcelain that either commemorated the launch of one of the Zeppelins or was used for passenger dining service aboard. I understand the appeal of both types, but personally prefer the commemorative plates which more often feature images of a Zeppelin, while service porcelain usually had just the LZ logo of Luftschiffbau Zeppelin GmbH. Of the commemorative plates, perhaps the finest were made by Heinrich & Co. of Selb, Bavaria. These are highly sought after, and...
---
We've been busy getting the store launched and are excited to welcome you into our kingdom of unique antiques and collectibles. Expect updates soon and feel free to contact us with any enquiries or suggestions. Thank you for visiting our dwelling.