• Arabic • Farsi • olympia • SM2 • typewriter • vintage
We recently picked up this cool 1950s Olympia SM2 typewriter with an Arabic keyboard. A typical manual typewriter is already a complex device, but for someone from the west, this machine adds another level of interest. In the English-speaking world, we call the standard keyboard layout a "Qwerty," (rhymes with "thirty") for the first six letters left to right on the keyboard. I've seen many "Qwertz" (rhymes with "hurts") keyboards, the standard in much of Central Europe, including Germany and Switzerland, where so many great typewriters were made. On the other hand, this Olympia SM2 has a completely different character...
---
• antiques • budget • cheap • collect • collectibles • collections • ephemera • flea market • Goodwill • miniatures • souvenirs • vintage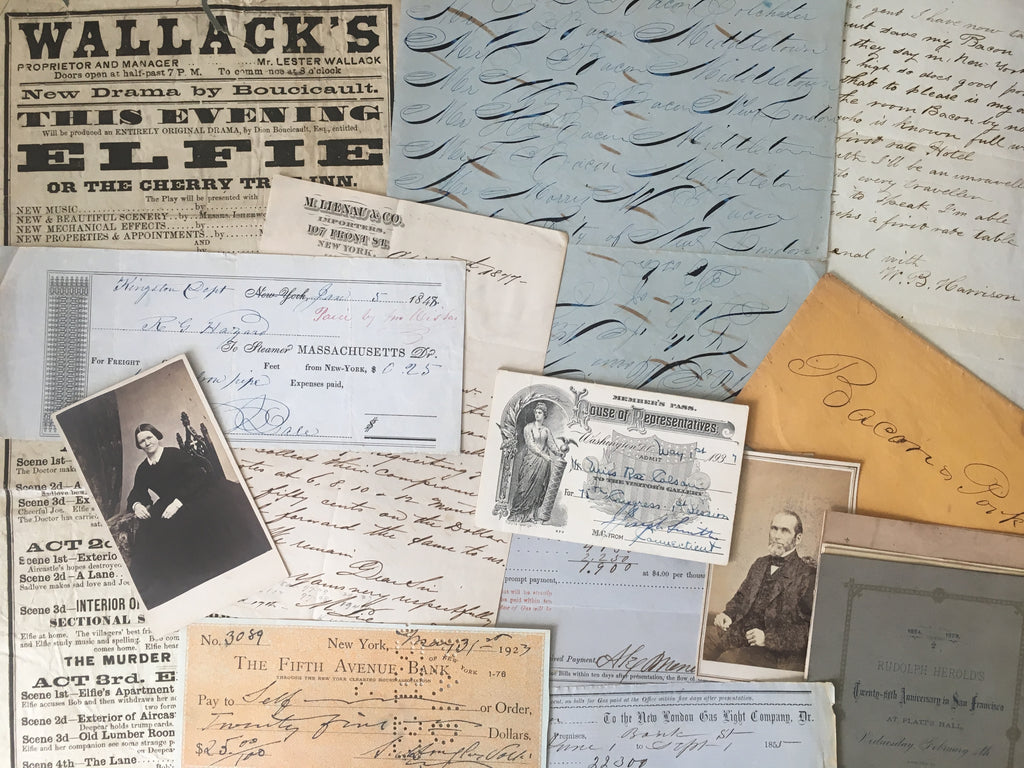 Often people ask us what antiques they can collect on a small budget. There are dozens of classes of antiques that aren't very expensive to collect, but the most important thing is to collect the items you love. Here are a few ideas: Ephemera (paper items): Old advertising, envelopes, souvenir programs, train schedules, brochures, event programs, checks, bills, deeds, indentures Political collectibles, such as buttons, pins and flyers Diecast miniature cars Vintage jewelry, accessories Stamps, coins and paper money, particularly non-U.S. Fast food giveaways like McDonald's Happy Meal toys (free with food, and many become valuable) Record albums (45 rpm and...